J.J. GÓMEZ CAZA
About us.
A new way os understanding the hunt, utter professionalism and guaranteees.
We are a team of young people, very professional, pleasant… with us you will hunt as if you we with your best friend, without pressure and in an atmosphere of trust. Due to that facts, those hunters who hunt with us, end being our friends and sharing a lot of hunting experiences during the whole season.
Our first premise is to make those hunters who trust on us felt special, as if they were our friends, sharing lots of hunting experiences. If we get that premise, it will show that the hunter's objectives are achieved.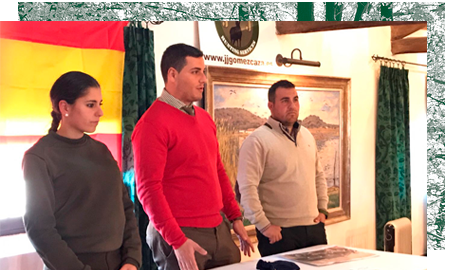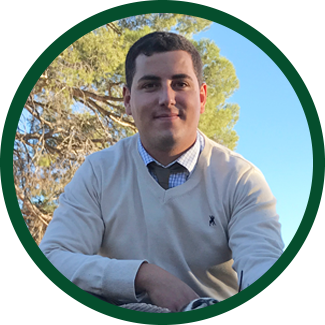 José Javier Gómez
Manager and professional hunter.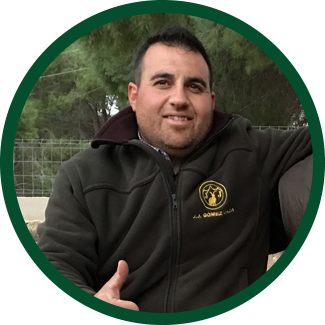 Santos Navarro
Professional hunter
We don't waste your time neither our.
Because we do not sell hunt, we advise each hunter depending on his/her needs, adapting the hunt to he/she, always explaining the real possibilities of them. We know how valuable your time and money is, for that reason we are not going to make you loose it.
We do not generate expectations that we can not fulfill.
If we think that the hunt is not going to be a complete success, we will tell you before buying it, or with sufficient notice in order to give you the option to choose what you want to do. We live in one of the few countries where "is paid what is hunted" and we are not going to break that tradition, for that reason, we hunt with the maximun guarantees and qualities.
We are in our own way.
Our main objective is to offer the hunter days of hunting which are full of enjoyment and satisfaction. Taking into account that nowdays money has to be well managed and invested. As you know "the most expensive hunt is that which its not killed, and the cheepest animals are in those estates in which there is not any of them".
We hunt in the best hunting estates of Spain, with the highest service's level, adapting always the hunt to the hunter's needs and conditions. Ask for budget without engagement, you will not regret!!.