J.J. GÓMEZ CAZA – SPECIALISTS OF HUNTING IN SPAIN

Hunting in Spain
J.J. GOMEZ HUNTING is a specialized company of Hunting in Spain. Our company organises all kinds of hunting in Spain, as well as shootings and driven hunts for small groups. Our extensive experience in stalking makes our company the favorite of many hunters who want to come hunting in Spain, trust and choose as the best option.
We give our customers a very personal and friendly treatment, without forgetting that all our hunting experiences have a guaranteed success. The hunting trips we offer are covered with all guarantees.
We offer a very exclusive service at very high standards, always tailored to the needs of each hunter who may come to Spain with other members of the family to spend some holiday.
We are the Spain hunting outfitters that you need to get your trophies.
In our company, we organize specialized trips for American hunters who want to live a unique experience. Enjoy Ibex hunting in Spain with customized packages adapted to all your needs. Hunting guaranteed in full Spanish nature, the hunting trip you were dreaming.
We offer hunting offers in Spain: Spanish Ibex Hunt, Partridges Driven Shooting in Spain and a great selection of hunting trips to enjoy the best nature, gastronomy and culture in Spain.
Get your trophy hunting Spain with guarantees.
Hunting Season in Spain
In the hunting season in Spain we hunt many different types of big game and small game. Hunters from all over the world come to Spain to enjoy the thrill of the chase and experience the country's rich natural beauty.
(click the image to open)
BIG GAME HUNTING SPAIN
We have a wide range of offers to hunt in Spain the four subspecies of Spanish Ibex; Gredos, Beceite, Ronda and Sierra Nevada. This makes us become a benchmark for hunters wishing to shoot down any of the Spanish Ibex with the best guarantees at affordable prices. We also offer other ways of hunting in Spain. Wild hunting Spain!
SMALL GAME HUNTING SPAIN
We can offer small groups of hunters the most exclusive partridge shootings in Spain where hunters can enjoy spectacular sets to the red legged partridge.
We also organise duck and other small game shootings in general. Depending on the date or the area chosen to book your hunting experience, there could be different compatible modalities to complement several days of hunting in Spain. Come with us to hunt in Spain, we show you all available hunting offers we have.
What our clients say about Hunt in Spain
I just want to say thanks to J.J. Gómez hunt, and Santos especially because the whole day since we arrived, everything is been just beyond my expectations, the delicious dinner and the hotel, Santos was there to take care of us he made it possible that we could do the shot done, it was a…
Hunting with J.J. Gomez was extremely well organized and professionally implemented. The booked hotel is comfortable and offers the best service. The mountain area is rich in game and very scenic. Overall, the Beceite ibex hunt with J.J. Gómez Hunt is a complete success. You can unconditionally recommend this hunt with JJG hunting trips.
Hello, my name is Tobias, this is my first time here in Spain, we hunt a male ibex in Beceite my first impressions was the great landscape, we have seen a lot of wild animals it was an awesome assistance from J. J. Gómez Caza guide, i shoot around 160 metters a beautiful male and…
The most recommended hunting experiences in Spain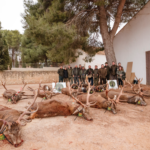 Within the big game, is the Traditional Monteria one of the most demanded by American hunters and European. In it you can hunt red deer, wild boar, mouflon and fallow deer. It is one of the most exciting hunting experiences in Spain. We use more than 200 hunting dogs in this kind of hunt!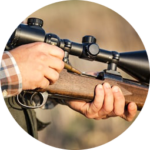 Stalking
The species in Spain that are most demanded in stalking are the famous Spanish Ibex or the Barbary Sheep. You can hunt in fantastic environments of breathtaking beauty.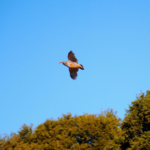 Driven red legged partridge shooting in Spain appear in the top of the preferences of American hunters and European. We organize all kinds of Hunting Partridge in Spain experiences in various emblematic places!
YOUR SPANISH HUNTING TRIP FILM
We record your hunting day in Spain so that you can always remember those experiences you lived!
Our professional team
Will ensure that you have a great video production of your hunt in Spain, in which you will be the main character.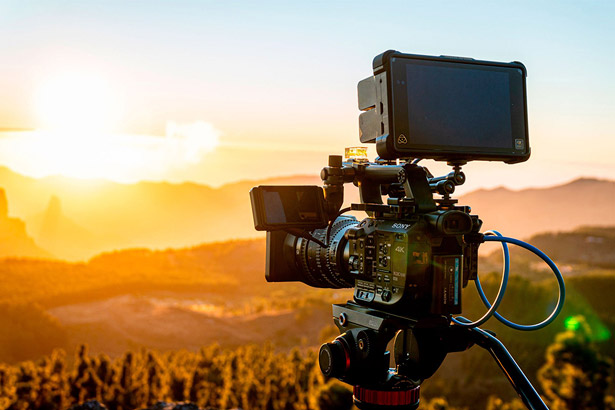 What we do for you:
Direction/Montage
Video Editing
Include Music and Highlights
Outdoor / Extreme / Drone
Photos from video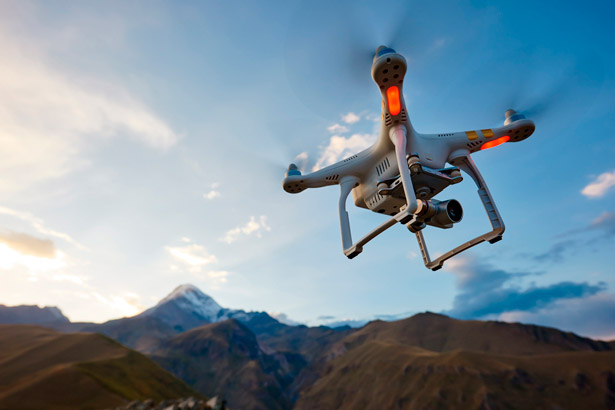 Do not worry about your hunt, the production process and our team will not affect or be a distraction for you.
THE HUNTING FILM OF YOUR LIFE
Option 1. PRIVATE VIDEO
Video of 20-25 min. Estimated time but it depends on the material recorder, the video is totally yours.
Option 2. SPECIAL OFFER
Video of 20-25 min and 4-5 min teaser. Video shared with J.J. Gómez Caza, the company may also use your material for advertising purposes. They will also need a small assessment by the hunter.

Price per hunter, it two hunters will come and each one wants a different video they would be individual prices.
A unique memory, your film for lifetime like this video:
Frequently asked questions about Hunt in Spain
What are the hunting in Spain prices?
The prices of hunting in Spain depend on the trophies you want to hunt and the species to stalk. Contact with us to receive a personalized quote.
Will someone from the J.J. Gómez Caza team accompany me during my hunting trip in Spain?
We will be with you at all times. From the moment you arrive at the Spain airport until you return home. You will not have to worry about anything.
We offer a very personal and professional treatment to all our hunters.
With which Spain hunting outfitters can I hunt?
At JJ Gomez Caza we have many years of experience with hunters who come from other countries such as the USA, United Kingdom, Germany and other European countries. We give the maximum hunting guarantees so that your hunting trip in Spain meets your expectations.
What is the hunting season in Spain?
In Spain you can hunt almost all year round. The dates will depend on the trophies you want to hunt in Spain. We look for the best dates for you to hunt with guarantees.
What species of big game can I hunt in Spain?
The most internationally recognized big game species in Spain are the Ibex and the Barbary Sheep. You can also hunt Cantabrian Chamois, Pyrenean Chamois, Iberian Roe Deer, Wild Boar, Iberian Mouflon Sheep, Iberian Fallow Deer, Iberian Deer, Iberian Wolf, Balearean Goat. You can also come with us to enjoy the Traditional Monteria!
What small game species can be hunted in Spain?
Enjoy bird hunting in two modalities highly acclaimed by hunters: partridge shooting and duck shooting. Our bird hunts have guarantees of success in a unique environment. Good weather, good food and good small game!
What animals can I stalk in Spain?
Stalking hunting is very popular in Spain and we have the guarantees of success you need. You can hunt the species that you like the most. We organize your hunting trip in Spain to get a unique trophy that you will remember for a lifetime.
Hunting in Spain has a award! Get the Ibex Grand Slam or Capra World Slam with international recognition.
Is my physical condition suitable for hunting in Spain?
Of course! We adapt the hunting days to each person.
In some stalks, a minimum physical condition is required, but you should not worry. Contact with us and we will inform you of everything.