J.J. GÓMEZ CAZA – SPECIALISTS IN HUNTING IN SPAIN
Hunt in Spain

J.J. GÓMEZ HUNTING is a company specialized in Hunting in Spain. Our company organises all kinds of hunting in Spain, as well as shootings and driven hunts for small groups. Our extensive experience in stalking makes our company the favorite of many hunters who want to come hunting in Spain, trust and choose as the best option. We give our customers a very personal and friendly treatment, without forgetting that all our hunting experiences have a guaranteed success. The hunting trips we offer are covered with all guarantees. We offer a very exclusive service at very high standards, always tailored to the needs of each hunter who may come to Spain with other members of the family to spend some holiday.
We offer hunting offers in Spain: Spanish ibex hunt, Partridges driven shooting in Spain and a great selection of hunting trips to enjoy the best nature, gastronomy and culture in Spain.
BIG GAME HUNTING IN SPAIN. We have a wide range of offers to hunt in Spain the four subspecies of Spanish Ibex; Gredos, Beceite, Ronda and Sierra Nevada. This makes us become a benchmark for hunters wishing to shoot down any of the Spanish Ibex with the best guarantees at affordable prices. We also offer other ways of hunting in Spain.
SMALL GAME HUNTING IN SPAIN. We can offer small groups of hunters the most exclusive partridge shootings, where hunters can enjoy spectacular sets to the red legged partridge. We also organise duck and other small game shootings in general. Depending on the date or the area chosen to book your hunting experience, there could be different compatible modalities to complement several days of hunting in Spain. Come with us to hunt in Spain, we show you all available hunting offers we have, click here to check offers
J.J. GÓMEZ CAZA – SPECIALISTS IN HUNTING IN SPAIN
Hunting in Spain
The most recommended hunting experiences in Spain.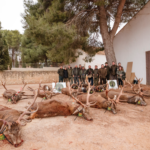 Within the big game, is the typical monteria one of the most demanded by American hunters and European. In it you can hunt red deer, wild boar, mouflon and fallow deer. It is one of the most exciting hunting experiences in Spain. We use more than 200 hunting dogs in this kind of hunt!!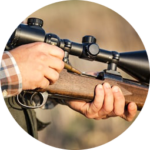 Stalking
The species in Spain that are most demanded in stalking are the famous Spanish ibex or the barbary sheep. You can hunt in fantastic environments of breathtaking beauty.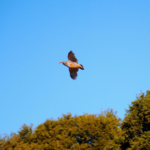 Driven red legged partridge shooting in Spain appear in the top of the preferences of American hunters and European. We organize all kinds of Hunting Partridge in Spain experiences in various emblematic places!!