J.J. GÓMEZ CAZA – SPECIALISTS IN HUNTING IN SPAIN
Hunting Cantabrian Chamois in Spain

Hunting Cantabrian Chamois in Spain.
Hunting Cantabrian Chamois in Spain is an exclusive and very interesting hunting destination which not only offers an exciting hunting modality talking about high mountain hunt, but also a fantastic scenery and hunting tradition that stretch back for centuries.
This trophy is quite a challenge for sportsmen who love mountain hunting.
Hunting Cantabrian Chamois in Spain requires to know perfectly the animal you are going to hunt. The Chamois has a very distinctive appearance, in summer it's coat is light brown, while in winter it's coat becomes very dark and thick. It's more characteristic feature are the black and dark brown markings on it's head, together with the horns that both sexes have.
The Spanish Chamois is classified as a separate specie from the other European Chamois. Hunting Cantabrian chamois in Spain is done in Leon province, 3–4 hours drive north of Madrid, near to Riaño's hunting reserve.
Hunting Cantabrian Chamois in Spain requires a good physical condition from the hunter, as well as a good prowess with weapons. Shots will be done withing a distance of 200 metres due to the astuteness of this specie.
Cantabrian Chamois, hunting area.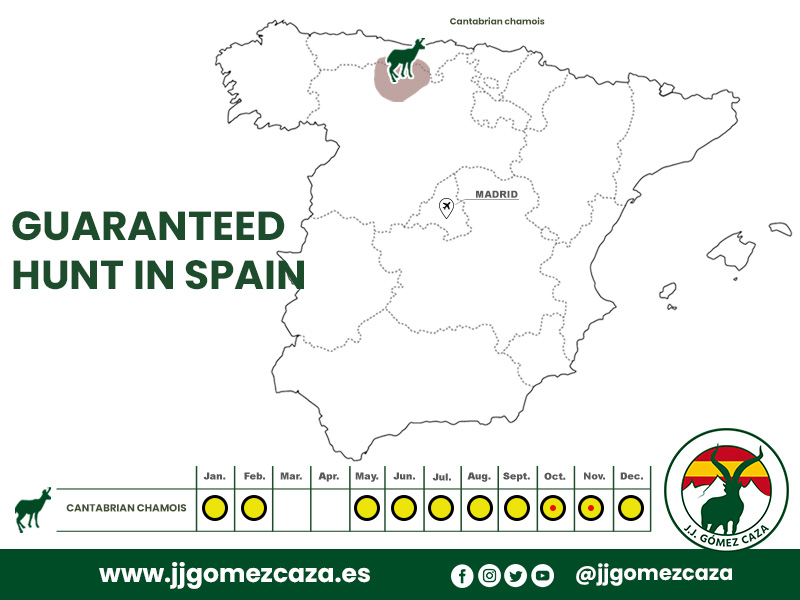 Enjoy Spanish gastronomy while hunting.
In the same hotel you could enjoy of the best and authentic Spanish gastronomy, typical recipes from the zone, meat selection with the best wines and great quality ham, this is one of the strongest points of this lodgings, quality, peacefulness and good gastronomy.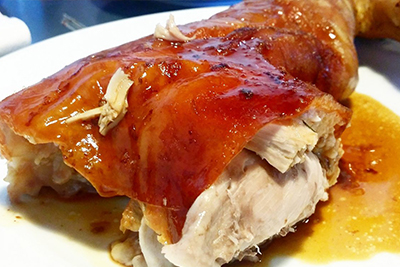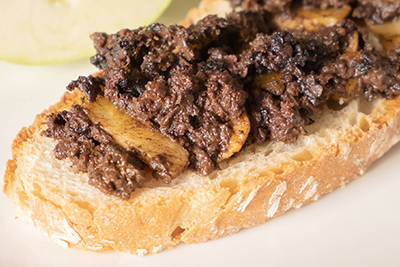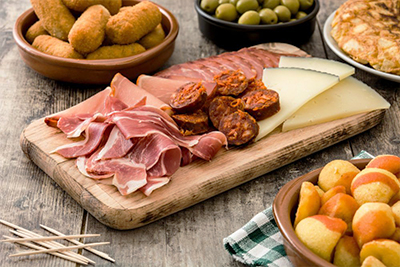 Other complementary activities.
If through your stay in Spain, you want to make a leisure and tourism trip for your companions or family before, after or while you´re hunting, we will take care of everything, we have tourism guides ready to your service, just let us know.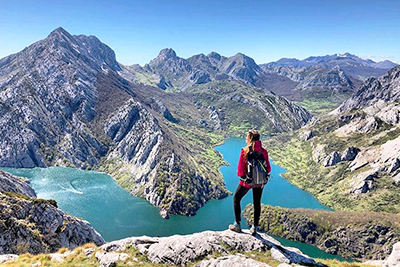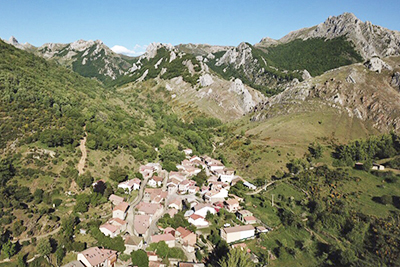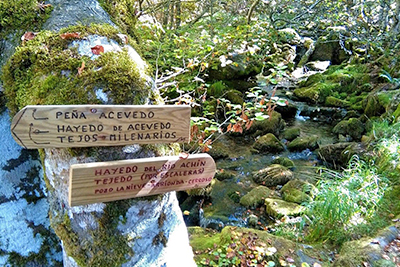 Typical celebrations and visits of Spain.
Near of the hunting zone we can visit towns with tourist interest, in which can be do some guided trips.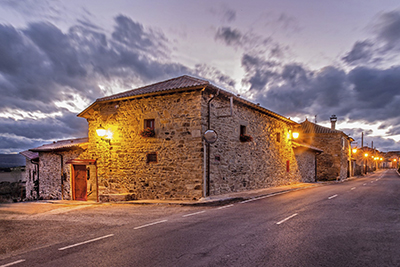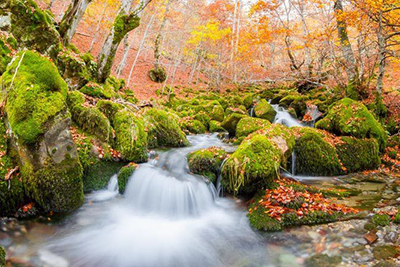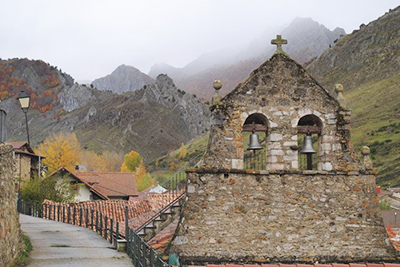 Accommodation in the hunting area.
The hotel that we have arranged in our hunting zone, is a rural hotel at the edge of the town, you´ll find absolutely peace, an exclusive accommodation.
2 hunting days/ 3 night, full board accommodation and a Cantabrian Chamois hunting in Spain, no limit points
It is included.
Full board accommodation.
Hunting the specified animals.
Personalized attention with a specialized hunting guide, including 2 hunting days.
First preparation of the trophy, hunting certificates, documentation of the trophies, seals …
An interpreter per group. Whole hunt day.
Transportation from/to the airport from/to hotel and hunting area.
It is NOT included
Extra personal desires.
Plane tickets.
Gun rent: €90/day , ammunition €5/bullet
Tips to the profesional hunter and his team.
Alcoholic drinks.
Personal extras.
Everything which is not included in the programme.
Reserves and payment:
In order to reserve, the hunter has to get in contact with us in order to choose the date. After that, we will give him/her the account number in order to pay a quantity of the total price.
In order to reserve, the 25% of the total price has to be earn, the rest will be paid when the hunt finish. Until the company does not receive the 25% of the money, the hunting will not be reserved.

Lodging
Top quality accommodation ***

Airports
Madrid. Consult us other airport.

Hunting seasson
1th May from the 15th July, and 1th September from the 15 th November.

Hunting zone
León.

Type of hunting
Hunting is done by stalking. Free range.
Medium physical condition. Shoot at 200-250 meters.