J.J. GÓMEZ CAZA
Wild boars stalking at night in Turkey
Hunting huge wild boars in Turkey.
In Turkey we hunt wild boars in stalks and dejected. The boar stalking is carried out at night, it is a modality that many hunters have never practiced, and in which we only shoot the big males, the hunting method is to make entrances to feeders or sowings, which have been personally checked that an important male is entering, see if it is and if it is the male we are looking for to kill him.
The good thing about stalking large wild boars in Turkey is that it is a very selective modality, since we are looking for very specific males, with a minimum of 5-6 years and always above 18 centimeters in length, it is normal to shoot down trophies with an average of 21-22 cm size.
For all those hunters who like big wild boars, night and open hunting in open purest form, Turkey is one of the best destinations in the world, due to the quantity and quality of trophies it houses, it is normal that in one day we have possibility of shooting 2 good wild boars, but we would always go with one day to spare, since it is a real game and anything can happen.
The guarantees are total, the local guides are very professional and they have everything very well controlled.
In the areas where the wild boar stalks are made, no shaking or any other activity is carried out, which is why the quantity and quality of the specimens can be guaranteed.
We offer to our hunters the organization of wild boar stalks in Turkey, enjoy a whole experience hunting with your small group of friends or joining one of our groups of hunters, we hunt in open farms, true Sierra Madre where it houses a large number of pigs, but above all a high quality.
We mainly hunt in two areas, Antalya and Mar Negro, depending on when it is booked we can hunt in one or the other area.
We usually hunt in the afternoon from 18:00 to 2:00 , maximum, depending on results and shoots. The minimum group to carry out the wild boar stalking is 3 hunters, for less contact us !!
The area in which we hunt will depend on the dates that the hunters set, so the accommodations will also depend on the area, all are of good quality, like a three-star in Spain, the food is good and suitable for anyone.
We guarantee the hunter's satisfaction and the quality of the specimens. Hunting in its purest form, open hunting … !!!
We also have in another hunting area for big wild boar trophies in Turkey, in case you prefer to hunt at night and individually.
HOW OUR OFFER IS DIFFERENT;
We take care of organizing the trip from start to finish.
We accompany you personally from the departure in Spain, until the return.
Prices are closed, there are no extra costs.
Wild boar average 21-22 centimeters.
We give you a minimum guarantee of 18 centimeters per wild boar.
We have the best hunting areas more than supervised for you.
We speak very clearly to you and we do not sell you false guarantees, with very good prices and conditions.
We will be with you throughout the trip.
ACCOMMODATION IN TURKEY
The lodging although it will depend on the area in which we go hunting, but generally the hotels are on the beachfront, or the Mediterranean Sea or the Black Sea, all have a pool and all the comforts, so that our hunters can alternate and pass nice days.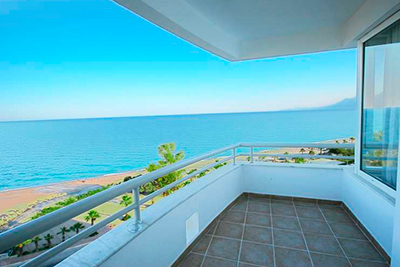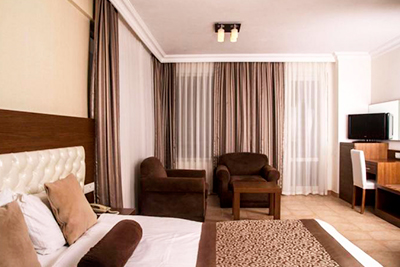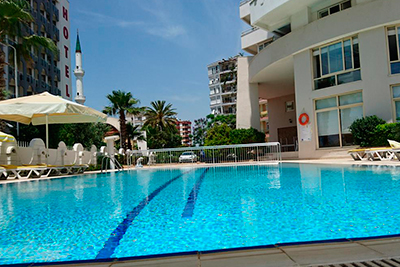 ENJOY TURKISH FOOD WHILE HUNTING.
Despite everything you have been told, Turkey is a country where you eat very well, there is a lot of variety of food and the fish is especially good, you will eat very well.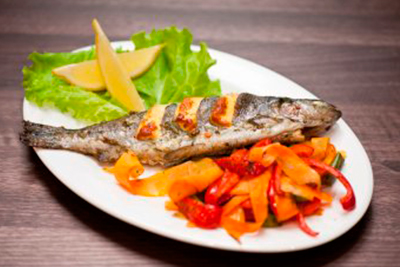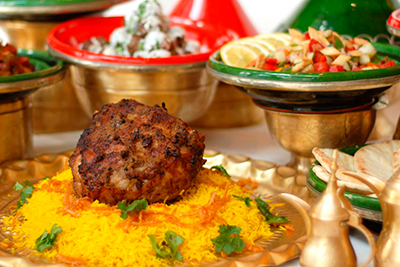 TOURISM IN TURKEY
Turkey is a very touristic country, where you eat very well, there are good beaches, good accommodations, and charming places to visit. You can come accompanied by your wife, family or friends, who while you are hunting they can enjoy a wide range of things.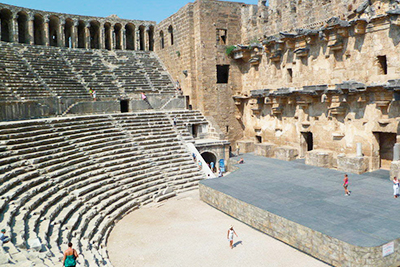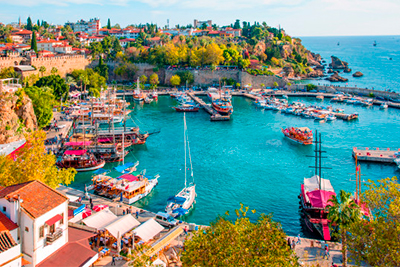 3 wild boars included, 3 night. €3.500
4 wild boars included, 4 night. €4.300
5 wild boars included, 5 night. €5.250
6 wild boars included, 5 night. €5.950
Example hunting planing with 4 hunting days, 5 nights.
Día 1. Arrive to Antalya or Estambul. Go to the police for weapons. Transportation to the hunting area, approximately 2 hours arround. Dinner at the hotel.
Día 2. Hunting day. (early in the morning we will test the rifles)
Día 3. Hunting day.
Día 4. Hunting day.
Día 5. Hunting day.
Día 6. Transportation to the airport, we leave weapons at the police.
It is included.
Full board accommodation.
Hunting the specified animals.
Personalized attention with a specialized hunting guide.
First preparation of the trophy, hunting certificates, documentation of the trophies, seals …
An interpreter per group. Whole hunt day.
Transportation from/to the airport from/to hotel and hunting area.
It is NOT included
Extra personal desires.
Companion €160 per day.
Trophy preparation €50/trophy.
Tourist visits.
Plane tickets.
Gun rent: €90/day , ammunition €5/bullet
Tips to the profesional hunter and his team.
Alcoholic drinks.
Personal extras.
Everything which is not included in the programme.
Reserves and payment:
In order to reserve, the hunter has to get in contact with us in order to choose the date. After that, we will give him/her the account number in order to pay a quantity of the total price.
In order to reserve, the 25% of the total price has to be earn, the rest will be paid when the hunt finish. Until the company does not receive the 25% of the money, the hunting will not be reserved.

Lodging
Los alojamientos son muy confortables al igual que las comidas, estarás muy a gusto.

Airport
Dependiendo de la fecha en la que se quiera cazar, será el de Antalya o Estambul.

Hunting seasson
Desde el 1 de septiembre hasta el 21 de febrero.

Hunting zone
Al norte de de Turquía, pegando con el Mar Negro, o por la zona de Estambul.

Type of hunting
Es apta para cualquier tipo de cazador, independientemente de edad o condición física.
Related offers in Turkey.