J.J. GÓMEZ CAZA – SPECIALISTS OF HUNTING IN SPAIN

Gredos Ibex Hunting in Spain
Gredos Ibex in Spain
---
Dates: 15th October to 15th April (2 hunting days / 3 nights approx.)
---
Hunting zone: Gredos Mountains.
---
Airport recommend: Madrid. Consult us other airport.
---
Hunting type: Hunting is done by stalking. Free range. | Medium physical condition | Shoot at 150-180 meters
---
Top quality acommodation: *** or ****
---
---
Optional hunting trip film (contracted separately).
Gredos Ibex hunting in Spain offers you a trophy that every hunter must have in its collection due to the fact that this type of male is the most representative of these species in Spain.
Gredos Ibex Hunting Spain
Gredos Ibex Hunt takes place in Sierra de Gredos, which is is a mountain range comprised in the Central System and located in the centre of the Iberian Peninsula.
Sierra de Gredos is bordered by the Spanish provinces of Salamanca, Cáceres, Ávila, Madrid and Toledo, and its highest altitude of 2,592 meters is in the Avila province.
Hunting Season Hunt in Gredos
Hunting season for Ibex Gredos: From 1st November to 31st June.
Please do not hesitate to contact us should you wish a personalized estimate taking into account your requirements, number of hunters, dates…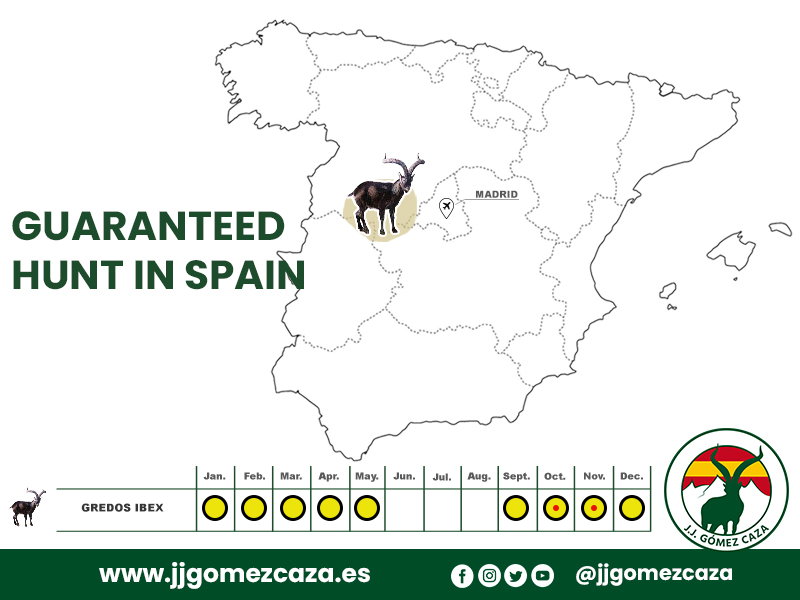 Gredos Ibex Hunting in Spain Area
The hunting area is just 2 hours drive to the West from Madrid. The standard program that we offer to shoot an Gredos Ibex includes 2 days hunting and 3 nights on full board.
If you wish to hunt a gold medal Gredos Ibex, it would be advisable to hunt either in November and December, as it coincides with the heat term, or in April and May which is when the animals descend to the lower parts in search of food. For big trophies, it would be very convenience to extend your stay one more day.
2 hunting days/ 3 night, full board accommodation and a Representative Gredos Ibex Hunting in Spain
What our clients say about Gredos Ibex Hunt
I just want to say thanks to J.J. Gómez hunt, and Santos especially because the whole day since we arrived, everything is been just beyond my expectations, the delicious dinner and the hotel, Santos was there to take care of us he made it possible that we could do the shot done, it was a…
Hunting with J.J. Gomez was extremely well organized and professionally implemented. The booked hotel is comfortable and offers the best service. The mountain area is rich in game and very scenic. Overall, the Beceite ibex hunt with J.J. Gómez Hunt is a complete success. You can unconditionally recommend this hunt with JJG hunting trips.
Hello, my name is Tobias, this is my first time here in Spain, we hunt a male ibex in Beceite my first impressions was the great landscape, we have seen a lot of wild animals it was an awesome assistance from J. J. Gómez Caza guide, i shoot around 160 metters a beautiful male and…
Hunting Gredos Ibex takes place in a beautiful setting and scenery, which fascinates every hunter for its beauty. In addition, the Sierra de Gredos is well known worldwide especially for the quality of the trophies there and the amount of animals that live there. You can shoot any type of medal (gold, silver or bronze) or a representative fully guaranteed.
Taking into account the requirements of each specific hunter, we would take you to hunt to the North or South face of Gredos.
You will never forget the experience of hunting a Gredos Ibex.
Conditions for the Gredos Spanish Ibex Hunt
It is included:
Full board accommodation.
Hunting the specified animals.
Personalized attention with a specialized hunting guide, including 3 hunting days.
First preparation of the trophy, hunting certificates, documentation of the trophies, seals …
An interpreter per group. Whole hunt day.
Transportation from/to the airport from/to hotel and hunting area.
It is NOT included
Extra personal desires.
Plane tickets.
Gun rent: €90/day , ammunition €5/bullet
Tips to the profesional hunter and his team.
Alcoholic drinks.
Personal extras.
Everything which is not included in the programme.
Reserves and payment:
In order to reserve, the hunter has to get in contact with us in order to choose the date. After that, we will give him/her the account number in order to pay a quantity of the total price.
In order to reserve, the 25% of the total price has to be earn, the rest will be paid when the hunt finish. Until the company does not receive the 25% of the money, the hunting will not be reserved.
YOUR GREDOS IBEX HUNT TRIP FILM
We record your hunting day so that you can always remember those experiences you lived!
Our professional team
Will ensure that you have a great video production of your hunt in Spain, in which you will be the main character.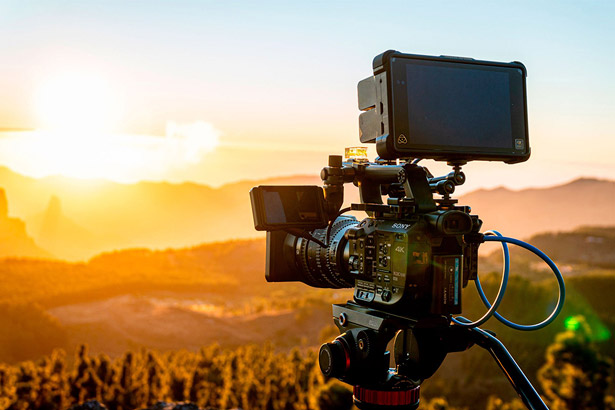 What we do:
Direction/Montage
Video Editing
Include Music and Highlights
Outdoor / Extreme / Drone
Photos from video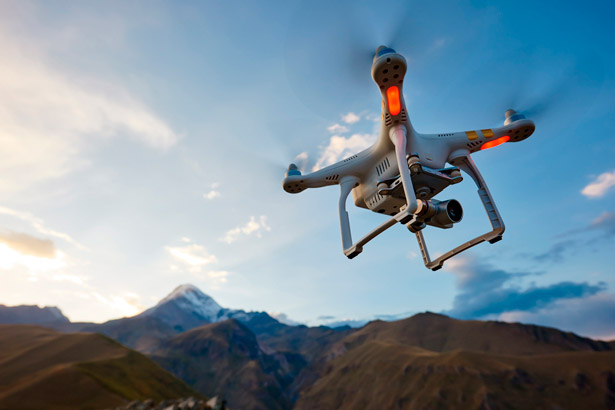 Do not worry about your hunt, the production process and our team will not affect or be a distraction for you.
THE HUNTING FILM OF YOUR LIFE
Option 1. PRIVATE VIDEO
Video of 20-25 min. Estimated time but it depends on the material recorder, the video is totally yours.
Option 2. SPECIAL OFFER
Video of 20-25 min and 4-5 min teaser. Video shared with J.J. Gómez Caza, the company may also use your material for advertising purposes. They will also need a small assessment by the hunter.

Price per hunter, it two hunters will come and each one wants a different video they would be individual prices.
A unique memory, your film for lifetime like this video:
| | | |
| --- | --- | --- |
| SCI Score | Standard | Bow |
| Bronze Score Ibex | 70 | 63 |
| Silver Score Ibex | 75 6/8 | 0 |
| Gold Score Ibex | 80 3/8 | 67 6/8 |
| | |
| --- | --- |
| CIC Score | Standard |
| Bronze Score Ibex | 205 to 219'99 |
| Silver Score Ibex | 220 to 229'99 |
| Gold Score Ibex | 230 |
Enjoy Spanish gastronomy while hunting
We´ll take you to the most emblematic restaurants of the zone where you could enjoy a good mediterranean food wide and wonderful gastronomy.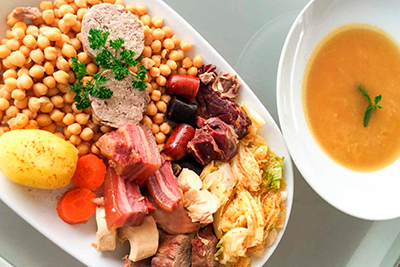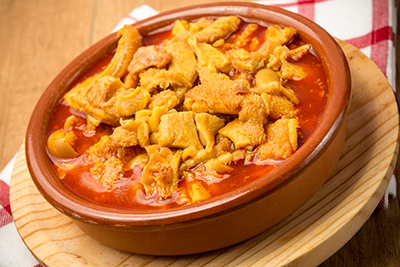 Other complementary activities
We can organize leisure activities for your hunting stay in Spain. For you and your family and friends if you come accompanied.
Typical celebrations and visits of Spain
We can visit places of interest near the hunting area, such as traditional festivities or beaches.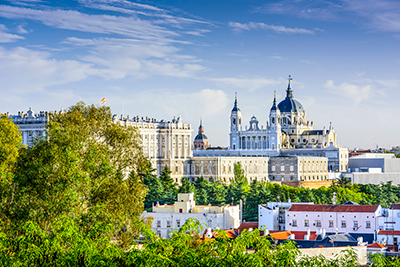 Accommodation in the hunting area
We chose a high quality hotel in order to offer our customers the best options when they hunt with us. We are always trying to make them feel as in their homes, for that reason we take care of any single detail. Your comfort is our happiness.
Frequently asked questions about Gredos Ibex Hunt
Who is the Gredos Ibex price?
The hunt price for Gredos Ibex depends on the trophy you want to take home. Gold medal, silver, bronze or representative? Contact us for a personalized quote.
How many days are needed to hunt the Ibex Gredos?
We make a hunting plan so that in two days and three nights you can hunt your Gredos Ibex trophy with guarantees.
What are the best dates to hunt the Spanish Gredos Ibex?
For high-quality trophies, we recommend hiring your hunting package for the months of November and December.
The hunting season for Gredos Ibex is from September to May. Check here the Spain hunting season.
Which airport should I go to in Spain?
We recommend the Madrid airport. The hunting area is only 2 hours away by car.
If you need to go to another airport, contact us so we can recommend you.
Will someone from the JJ Gómez Caza team accompany me on my trip?
From your arrival at the airport until you return home. Your hunting session will be with our team, so you will not have to worry about anything.
Can I travel with family and friend?
Of course. We can organize complementary activities to enjoy leisure in Spain.
Is the hunting area suitable for me and my physical condition?
The hunting area is not complicated, but we recommend having a medium physical condition to carry out the hunt successfully.
Can I travel with companions?
Yes, you can come accompanied by whoever you want through the hunt or if you prefer, we can organize some small trips near the area.
Do I have to bring my gun or do you have?
You can bring your weapon if you want, but we have a high quality and calibrated rifle rental so that your shot is accurate.
What caliber rifle is needed?
The ibex is not a tough animal and a well-aimed shot will suffice. It is enough with 270, 7mm, 30-06, 300 caliber.
Will you prepare my trophy to take home?
We make a first preparation of the trophy in the mountain to later take it to our taxidermist. You will receive your trophy at home in about 3-4 months depending on what you want. If you want a bust, the time is a minimum of 6 months.
The hunting Ibex in Spain has a prize. Which prefer?
To achieve the Grand Slam Spanish Ibex Award, we spend 10 days hunting throughout the territory of Spain. Trust a professional team like JJ. Gómez Caza that organizes your hunting program to achieve the trophies.
Gredos Ibex
Southeastern Ibex
Beceite Ibex
Ronda Ibex
Capra World Slam in Spain
14 days of intense wild hunting await you. Get the most recognized ibex hunting award Spanish, the "Capra World Slam in Spain". We measure every detail of the hunting program so that you can achieve your objectives.
Pyrenean Chamois
Cantabrian Chamois
Gredos Ibex
Southeastern Ibex
Ronda Ibex
Beceite Ibex