J.J. GÓMEZ CAZA
International Hunting
International Hunting Agency J.J. Gómez Caza
WE DO NOT OFFER ANYTHING THAT WE HAVE NOT PERSONALLY SUPERVISED IN THE PLACE OF DESTINY.
Our international hunting destinations, are always strongly contrasted, we do not offer any place where we have not hunted and met us personally. Therefore, all the offers we offer to our clients and friends, of any destination or international or national hunting option, will always carry our guarantee seal.
In our company policy, we do not understand the power to "send" any hunter to adventure, as many other companies do, that offer what they do not know, only for what they have been told there or told them by the outfitters, without accompanying the client, and without knowing how he can finish his trip to any international hunting destination, since in Spain a problem is easier to solve, but when a hunter is in a different country, things can be complicated and much. A hunt must be an experience to be remembered by the hunters, for each and every one of the details in which it has been carried out.
That is why our team accompanies the hunters in their hunting expeditions, to guarantee that everything will come out as contracted and agreed with us. We do not think of another way of hunting other than that.
If you want to hire any hunting trip, consult us without obligation, we will be happy to listen to your needs, and if we truly have something that fits with what you demand and need, we will give you everything detailed and signed by contract, so that you have the security and certainty that everything will be like this, from start to finish. Our commitment is absolute!
We are a guarantee in the international hunting offers we offer.
International wild hunting, trust professionals.

Hunting in Hungary
We offer you the possibility of hunting in Hungary. Both big game and small game, depending on your needs...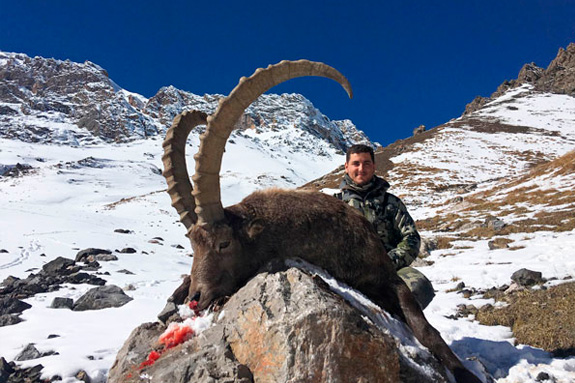 Hunting in Kyrgyzstan
We offer you the possibility of hunting in Kyrgyzstan. We hunt the Ibex, polo frame, wolves ...