J.J. GÓMEZ CAZA – SPECIALISTS IN HUNTING IN SPAIN
GRAND SLAM SPANISH IBEX

There are already many hunters that we have been able to help make their dream of realizing the Grand Slam Spanish Ibex come true !!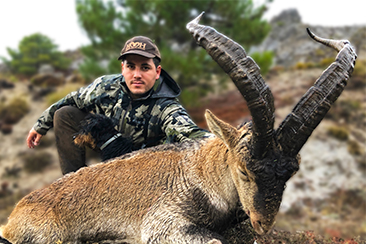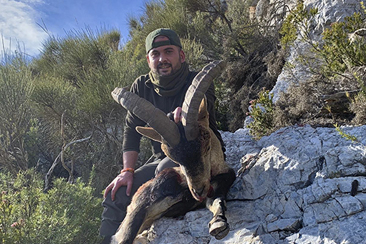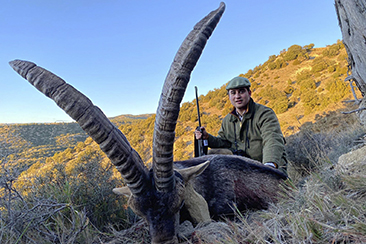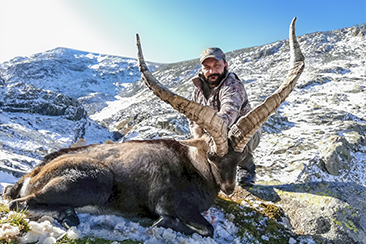 HUNTING GRAND SLAM SPANISH IBEX
Perform the Grand Slam Spanish Ibex, is quite a challenge, which is not easy to achieve, you have to trust in professionals, to make your dream come true, without any surprises along the way, that everything they tell you is reality and that they don't sell you a lie. We all know that hunting has some uncertainty, but we try to minimize all risks, in addition to hunting in areas that never fail us, that have quantity and quality of animals to guarantee hunting.
Enjoy the experience of the Grand Slam Ibex in Spain. Book a Grand Slam Ibex hunting trip, an exciting adventure where you can hunt ibex in the best Spanish locations. We organize the trip so you can enjoy hunting in one of the best places in the world to hunt. We customize your experience in detail so you do not have to worry about anything. We organize hunting trips in Spain of great quality, offering you an unforgettable memory of your stay in our country.
This hunting is a great experience that you have to prepare with enough time, it will take us about 10-12 days at most, possibly less, we always leave one more day of hunting for safety. The normal thing is to hunt in December, to ensure that the ibex are in their reproductive heat, we can ensure good trophies and the best hunting experience.
You will stay very calm, we are going to worry about all the necessary documentation, procedures at airports, we are going to pick you up personally at the airport and we are going to leave you there again, and we are going to make sure that all the trophies reach their destination, as soon as possible. You will have all the assistance you need before, during and after the trip. If there is something that differentiates us, it is the personalized treatment we give to all our hunters.

Enjoy Spanish gastronomy while hunting.
Hunting does not have to be only shoot animals, but to delight the 5 senses, and one of the most appreciated is the palate, for this reason we select places where we can enjoy authentic Spanish gastronomy.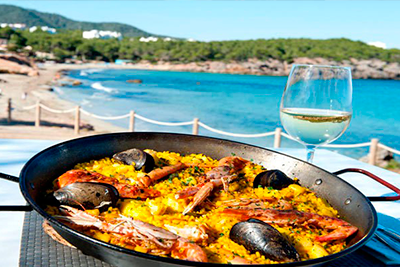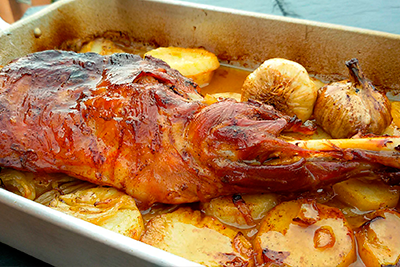 Other complementary activities.
In Spain, in addition to hunting, there are many other activities that can be perfectly matched according to the needs of our hunters.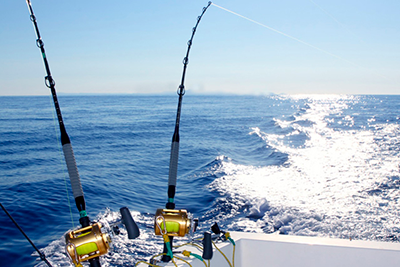 Typical celebrations and visits of Spain.
Spain is a land of many traditions, in which tourists can visit many events, depending on the dates to hunt. There are also many places of tourist interest to go.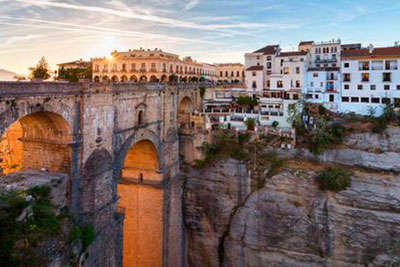 Accommodation in the hunting area.
We chose a high quality hotel in order to offer our customers the best options when they hunt with us. We are always trying to make them feel as in their homes, for that reason we take care of any single detail. Your comfort is our happiness.
10 hunting days/ 11 night, full board accommodation and a Representative Ronda, Southeastern, Beceite and Gredos Ibex.
It is included.
Full board accommodation.
Hunting the specified animals.
Personalized attention with a specialized hunting guide.
First preparation of the trophy, hunting certificates, documentation of the trophies, seals …
An interpreter per group. Whole hunt day.
Transportation from/to the airport from/to hotel and hunting area.
It is NOT included
Extra personal desires.
Plane tickets.
Gun rent: €90/day , ammunition €5/bullet
Tips to the profesional hunter and his team.
Alcoholic drinks.
Personal extras.
Everything which is not included in the programme.
Reserves and payment:
In order to reserve, the hunter has to get in contact with us in order to choose the date. After that, we will give him/her the account number in order to pay a quantity of the total price.
In order to reserve, the 25% of the total price has to be earn, the rest will be paid when the hunt finish. Until the company does not receive the 25% of the money, the hunting will not be reserved.

Lodging
Top quality accommodation *** or ****

Airports
Madrid, Málaga or Valencia. Consult us other airport.

Hunting seasson
Its necessary hunt in november-december.

Hunting zone
Tejeda and Almijara mountains. Ronda Ibex.
Beceite mountains (Teruel). Beceite Ibex.
Almería or Murcia. Southeaster Ibex.
Gredos Mountains. Gredos Ibex.

Type of hunting
Hunting is done by stalking. Free range.
Medium physical condition is required. Shoot at 150-180 meters.