J.J. GÓMEZ CAZA – SPECIALISTS IN HUNTING IN SPAIN
Aoudad Sheep Hunting in Spain, Alicante.

Hunting Aoudad sheep or Barbary Sheep in Spain, Alicante.
We are specialists in hunting Barbary Sheep or Aoudad Sheep, controlling the best areas in whcih this specie is hunted. In addition, Spain is one of the few places in the world where we can find this unique species which can be hunted in open areas.
Stalking Aoudad Sheep is a fantastic game, especially for collectors of goats and bighorns sheep.
Naturally, the hunting terrain offers hunting Barbary Sheep on a free game track spanning thousands of hectareas of rolling mountain sides. The hunt is a combination of driving four-wheel vehicles to observe the animals and long stretches of stalking in a diverse nature, offering low and thick vegetation with many small pine groves scattered across the mountainsides.
The hunt can be adapted to suit the individual hunter's physical conditions prowess and desires.
You will hunt in the impressive Sierras de Alicante, near Benidorm, a few kilometers from the sea, while hunting you will be seeing it very close.
This area is recommended for hunters who prefer large trophies or for other issues in the area. But the average of trophies that we usually hunt are at least between 65-70 centimeters in horn length.
Big trophys Aoudad sheep hunting in Spain.
In the last year we have obtained several gold medal winners, of almost 90 centimeters, being our areas the point of reference for the great trophies of barbary sheep in Spain, anyone who wants to hunt a great trophy in open estates, has to come to our area .
If you are not a very trophy player, and otherwise, you prefer to live the experience of hunting the barbary sheep, without demanding a great trophy and paying less money for your barbary sheep, we recommend that you come to hunt in Murcia, since you will be able to hunt without limit of score, obtaining trophies of an average of 55 centimeters onwards. Large trophies are also hunted, but it is much more difficult to find them than in Alicante.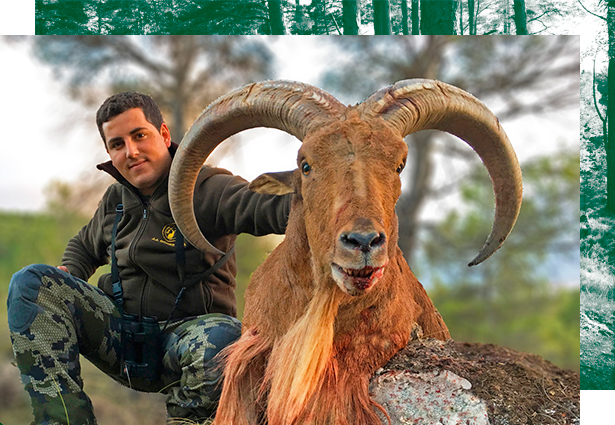 Enjoy Spanish gastronomy while hunting.
In the same hotel you could enjoy of the best and authentic Spanish gastronomy, typical recipes from the zone, meat selection with the best wines and great quality ham, this is one of the strongest points of this lodgings, quality, peacefulness and good gastronomy, todo esto en mitad de la naturaleza.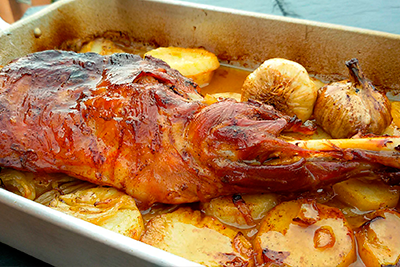 Other complementary activities.
If through your stay in Spain, you want to make a leisure and tourism trip for your companions or family before, after or while you´re hunting, we will take care of everything, we have tourism guides ready to your service, just let us know. Besides the beach is less than 25 minutes from the hunting area, you can go on excursions by boat or whatever comes to your mind.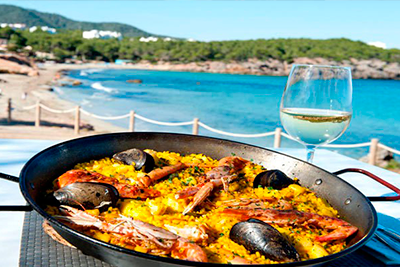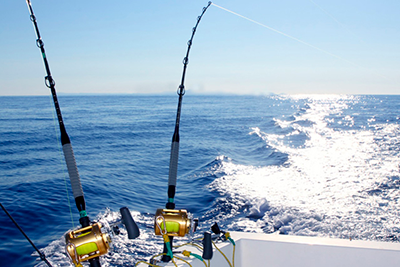 Typical celebrations and visits of Spain.
Near of the hunting zone we can visit towns with tourist interest, in which can be do some guided trips.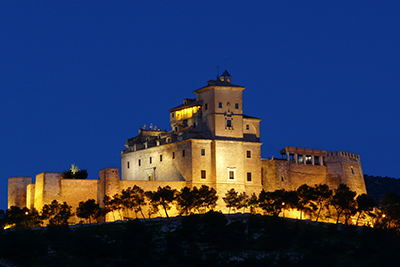 Accommodation in the hunting area.
Although the hotel is close to Benidorm, it is in a mountain location, very quiet. Normally they are mountain villages with little population, and from which we will hunt practically from the same accommodation.

2 hunting days/ 3 night, full board accommodation and a Barbary sheep no limit points
It is included.
Full board accommodation.
Hunting the specified animals.
Personalized attention with a specialized hunting guide, including 2 hunting days.
First preparation of the trophy, hunting certificates, documentation of the trophies, seals …
An interpreter per group. Whole hunt day.
Transportation from/to the airport from/to hotel and hunting area.
It is NOT included
Extra personal desires.
Plane tickets.
Gun rent: €90/day , ammunition €5/bullet
Tips to the profesional hunter and his team.
Alcoholic drinks.
Personal extras.
Everything which is not included in the programme.
Reserves and payment:
In order to reserve, the hunter has to get in contact with us in order to choose the date. After that, we will give him/her the account number in order to pay a quantity of the total price.
In order to reserve, the 25% of the total price has to be earn, the rest will be paid when the hunt finish. Until the company does not receive the 25% of the money, the hunting will not be reserved.

Lodging
Top quality accommodation ****

Airports
Alicante or Valencia. Consult us other airport.

Hunting seasson
1th September from the 28 th february. It is necessary to consult the dates.

Hunting zone
Benidorm, Alicante.

Type of hunting
Hunting is done by stalking. Free range.
The physical condition is not important. Shoot at 150-180 meters.