J.J. GÓMEZ CAZA – SPECIALISTS IN HUNTING IN SPAIN
Driven hunt in Spain, typical monteria with guaranteed.

SPECIAL OFFER EXCLUSIVE 1 DAY WILDBOAR DRIVEN HUNT PACKAGE
We offer a very special hunting in Spain, in a closed estate area with a big and luxury hotel inside, in which we will get host all the hunters, you will taste the best food and wines from all Spain.
The Hunting is totally guarantee, the hunting point are stablished in high towers for a good vision of the field and make clear shoots, you will enjoy of the authentic Spanish Hunting, and you'll have access to shoot around 20-30 time for different animal, since were going to hunt over 100 animals with only 15 hunters, they are usually wild boars as well we got female mouflon, and female red deer, no hunting quota and free shots.
Come with us to live the authentic Spanish Drive Hunting (Montería) !!!
Minimum group 6 hunters.
If you like to hunt some additional trophy before or after the hunting days, you can ask us and we will give you and special price.
Area: Herrera del Duque, Badajoz, 2,5 horas from Madrid airport.
Only 15 hunters, free shooting, 4-6 females red deer, 15-20 females mouflon, 110-120 wild boar.
There will be a rigorous draw for positions among all hunters.
Planning hunting days, only driven hunt.
Day 1. Arrival day to the Madrid airport and lunch in the estate.
Day 2. Driven hunt day.
Day 3. Breakfast and departure to airport.
Other options to make compatible with the monteria;
DRIVEN SHOOTING RED LEGGED PARTRIDGE:
Wild partridge at a nearby estate, with a partridge price of € 38 each down.
There is also another farm where we can make a partridge release run for around € 15 a partridge released, with a minimum of 600 partridges. It is not a wild partridge but it is another option, where you can have a great time.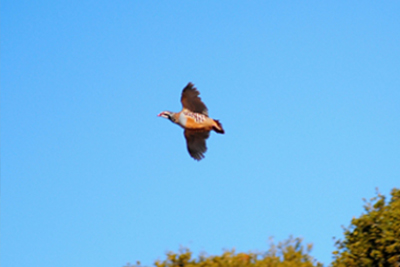 SHOOTING DUCK:
Less than an hour away from the estate, we can organize a duck hunting, the minimum is 500 ducks per day to distribute among as many hunters as you like.
That is to say that you have to hire at least 500 ducks, you can hire more above that quantity, the price of each duck is € 20.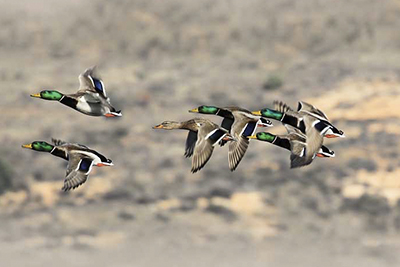 Planning hunting days, driven hunt and duck shooting hunt or partridge driven hunt.
Day 1. Arrival day to the Madrid airport and lunch in the estate.
Day 2. Driven hunt day.
Day 3. Duck shooting hunt or partridge driven hunt..
Day 4. Breakfast and departure to airport.

Enjoy Spanish gastronomy while hunting.
The estate crew chefs will make the finest typical spanish food from all over the country for all our costumers. We can also enjoy the good wines of the area.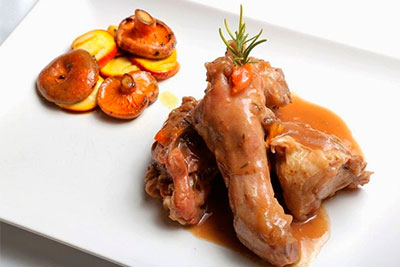 Accommodation in the hunting area.
We will sleep in the four stars and hotel inside the estate area the hotel counts with all the luxury services.
1 hunting day (driven hunt) / 2 night, full board accommodation in the Luxury Country Hotel in the Estate 2.800€/ per hunter. (minimum  group 3 hunters)
It is included.
2 days full board accommodation (double room).
Licence and hunting insurance.
Personalized attention with a specialized hunting guide.
First preparation of the trophy, hunting certificates, documentation of the trophies, seals …
An interpreter per group.
Transportation from/to the airport from/to hotel and hunting area.
It is NOT included
Extra personal desires.
Flight tickets.
Gun rental: €250/day , ammunition €5/bullet
Tips to personal assistant 50€.
Alcoholic drinks.
Personal expenses.
Everything which is not included in the program.
Reserves and payment:
In order to reserve, the hunter has to get in contact with us in order to choose the date. After that, we will give him/her the account number in order to pay a quantity of the total price.
In order to reserve, you need make a transfer bank of € 2.000, the rest will be paid when the hunter arrive to the hunting area. Until the company does not receive the reserve payment, the hunting will not be reserved.
You can also hunt the spanish ibex, here are the offers